I've come across a few interesting pieces of movie news recently, so I thought I'd post those here. A lot of good stuff coming our way in the next few months!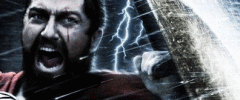 The adaptation of Frank Miller's comic 300 from director Zack Snyder is going to be released in the IMAX format. The stunning visuals would make for quite a viewing experience on such a large screen. If it comes to the IMAX theatre in Hyderabad and if I am there at the time, I would definitely jump at the opportunity to watch it! I'm keeping my fingers crossed. (The film's US release date is March 9.)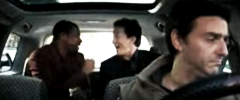 Head over to this link to watch the very amusing teaser trailer for Rush Hour 3! Jackie Chan and Chris Tucker are back and their target for causing havoc this time appears to be France. Brett Ratner returns to direct this sequel, scripted by Rush Hour 2's Jeff Nathanson.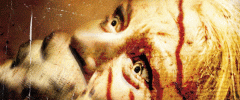 The IMPAwards site has put up the 2006 Movie Poster Awards, go there to view the nominees and winners in various categories including Best Poster, Worst Poster, Best Tagline, etc. The image above, by the way, is from the International Poster of The Hills Have Eyes, which won the award for Scariest Poster.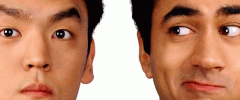 I loved Danny Leiner's 2004 stoner comedy Harold and Kumar Go To White Castle, and thought it was a really well done movie. Hence, I was very happy to see this article at JoBlo, indicating that a sequel (Harold and Kumar Go To Amsterdam?) is in the works.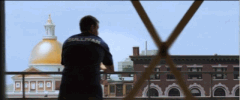 I was fortunate enough to watch The Departed in a theatre in Bangalore in December, and I've become a huge fan of director Martin Scorsese since then. The film itself is absolutely amazing and it has now joined the ranks of Fight Club and Pulp Fiction as one of my all-time-favourite movies. Therefore, this article, at the Miami Herald's "Reeling" blog, which shows that Scorsese inserted X symbols throughout the film as a "sign of impending doom", was very interesting. I came across this page from this article on JoBlo. One thing I noticed in the movie was that Jack Nicholson's character, Frank Costello, remains in shadow throughout his introduction in the first scene. It is only when he says the line "My father used to say to me that we could become cops or criminals. What I'm saying to you is this — When you're facing a loaded gun, what's the difference?", that he emerges into the light. I don't know the exact significance of this. My feeling is that it was done to position the character as someone who's "pulling the strings" from the background or as almost a mythical presence (like Keyser Soze in The Usual Suspects), as the character certainly plays such a dominant role in the formative years of Colin Sullivan (Matt Damon's character). At any rate, it is just one of the reasons why I feel the movie is a masterpiece.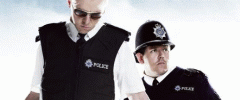 Another March release I am really looking forward to, is the action-comedy Hot Fuzz starring Simon Pegg and Nick Frost, and directed by Edgar Wright. This is the same team that was behind the excellent 2004 romantic-zombie-comedy Shaun of the Dead, and the film itself looks like it is going to be a blast, going by the UK trailer and the US trailer.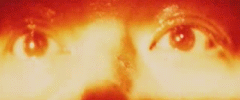 How come I didn't hear of this earlier? Sunshine is an upcoming film from director Danny Boyle and writer Alex Garland (the guys behind 28 Days Later), and it is about a team of astronauts who are faced with the task of re-igniting our dying sun! Go to the film's website, which has tons of interesting information and videos, and don't miss this article, about the science of the film (I will have to do a bit more reading on what supersymmetric particles are, though); and the film's breathtaking trailers (UK version, international version), which contain a rearrangement of Clint Mansell's fantastic Requiem for a Dream music.