Doom Levels by Karthik
I've been making levels for Doom / Doom II since around 2001. All my released levels are available here for you to download (listed in reverse chronological order — newest first). Clicking on the level title takes you to the information/screenshots page for that level. You can also read what others had to say about the level in question and post your comments as well.
Latest Release: Dark Fate 2, a hellish level for Doom II!
Levels for Doom II
Dark Fate 2 « Latest Release!
Congestion Control (Doomworld 100 Best WADs of All Time)
Levels for The Ultimate Doom
Special/Experimental Levels
Simpler (Doom II; contains a cool trick where you get the yellow key after killing a mancubus)
Marbelus (The Ultimate Doom; uses the 666 trigger and the spiderdemon)
Karthik2 (Doom I; my first map)
Speedmapping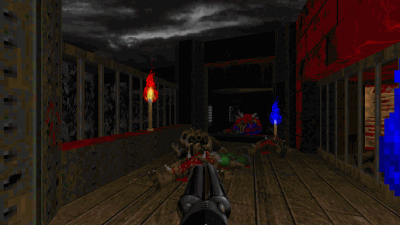 Dark Fate 2 is a singleplayer level for Doom II, replacing MAP01. It's a small-sized hellish level — and there's a walkthrough video as well.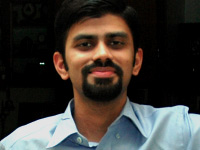 27-year old Taurean (birthday 15-May-82), Assistant Manager - HR at Tata Consultancy Services Ltd in Hyderabad, India. Previously, did Post Graduate Diploma in Management from T A Pai Management Institute (2003-05) and before that, Computer Science Engineering from Sree Nidhi Institute of Science and Technology (1999-2003).
Email: karthik82 -AT- gmail -DOT- com
orkut profile
Facebook profile
YouTube channel
deviantART page
Google Reader Shared Items
Disclaimer: The views expressed on this site are purely my own.
Warning: This site occasionally contains profanity.