Karthik2
Replaces: Ultimate Doom, E3M1
File Size: 22.4 KB
This was the very first map I actually completed. I never released it because releasing first maps is never a good practice! Anyway I did submit this to Doom Center, for their Unreleasables feature. And Bigdog included this map this map as part of the Unreleasables 2 collection.
WARNING! This was my very first WAD (made in October 2000) - I am including it on this site for completeness' sake. You should decide whether it's worth your time or not. It is not a BAD map though, and there are no bugs. Only, it looks ugly. Anyway, if you do download it, let me know what you think!
Demos
18 Aug 2002 - Opulent sent me a demo of this map soon after the Unreleasables 2 package was released.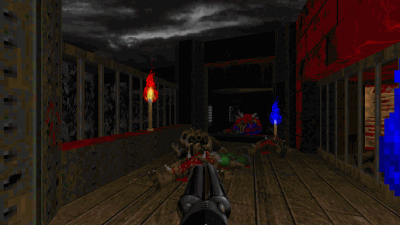 Dark Fate 2 is a singleplayer level for Doom II, replacing MAP01. It's a small-sized hellish level — and there's a walkthrough video as well.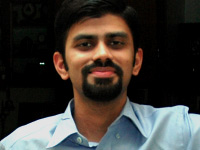 27-year old Taurean (birthday 15-May-82), Assistant Manager - HR at Tata Consultancy Services Ltd in Hyderabad, India. Previously, did Post Graduate Diploma in Management from T A Pai Management Institute (2003-05) and before that, Computer Science Engineering from Sree Nidhi Institute of Science and Technology (1999-2003).
Email: karthik82 -AT- gmail -DOT- com
orkut profile
Facebook profile
YouTube channel
deviantART page
Google Reader Shared Items
Disclaimer: The views expressed on this site are purely my own.
Warning: This site occasionally contains profanity.