Marbelus
Replaces: Ultimate Doom, E4M8
File Size: 5.19 KB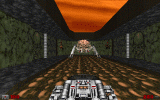 One very tiny (and I mean tiny) level for Ultimate Doom E4M8. This wasn't actually intended to be put up on the site. I just made it to experiment with that special sector tag, 666. So I made this level, and I had fun playing it (and I like it's look), so I put it up here. There's just one spiderdemon here, so you should be able to finish it in a few seconds' time (I have included a DEMO1 with the level).
Anyway, I learnt a couple of things from making this level -
A sector with the tag 666, will LOWER after killing the last spiderdemon on E4M8.
On E2M8, just killing a cyberdemon will end the level. Similarly, on E3M8, kill the spider and the level ends.
A sector with tag 666 will RAISE after killing the last cyberdemon on E4M6.
Since there is no D_E4M8 music lump, if you want to replace E4M8's music, you have to put in a D_E2M5 music lump (not E3M5 or E1M7 although the music is the same).
Comments for this Doom WAD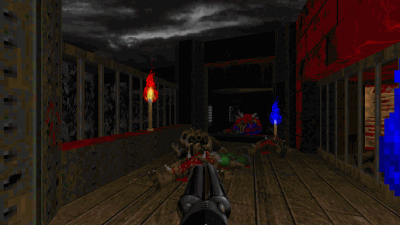 Dark Fate 2 is a singleplayer level for Doom II, replacing MAP01. It's a small-sized hellish level — and there's a walkthrough video as well.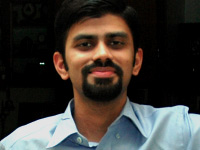 27-year old Taurean (birthday 15-May-82), Assistant Manager - HR at Tata Consultancy Services Ltd in Hyderabad, India. Previously, did Post Graduate Diploma in Management from T A Pai Management Institute (2003-05) and before that, Computer Science Engineering from Sree Nidhi Institute of Science and Technology (1999-2003).
Email: karthik82 -AT- gmail -DOT- com
orkut profile
Facebook profile
YouTube channel
deviantART page
Google Reader Shared Items
Disclaimer: The views expressed on this site are purely my own.
Warning: This site occasionally contains profanity.