Simpler
Replaces: Doom II, MAP07
File Size: 33.7 KB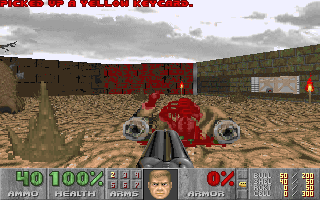 This level is a small "test level" for a cool trick that I thought of. It's just a couple of rooms here and there's just one mancubus in the level. You need the yellow key to exit the level.
This is the cool effect in this map: kill the mancubus, and you will AUTOMATICALLY get the yellow key no matter where you are in the map! It's achieved by using the 666 tag to lower an off-map sector. There's an extra Player 1 start over there, and when that "voodoo doll" picks up the key, you, the real player, will get it as well.
The level works in normal doom2.exe and most other ports. An exception is Doom Legacy, in which this trick does not work (because it doesn't support having multiple Player 1 start positions).
Comments for this Doom WAD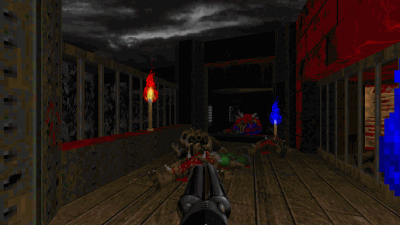 Dark Fate 2 is a singleplayer level for Doom II, replacing MAP01. It's a small-sized hellish level — and there's a walkthrough video as well.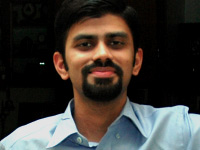 27-year old Taurean (birthday 15-May-82), Assistant Manager - HR at Tata Consultancy Services Ltd in Hyderabad, India. Previously, did Post Graduate Diploma in Management from T A Pai Management Institute (2003-05) and before that, Computer Science Engineering from Sree Nidhi Institute of Science and Technology (1999-2003).
Email: karthik82 -AT- gmail -DOT- com
orkut profile
Facebook profile
YouTube channel
deviantART page
Google Reader Shared Items
Disclaimer: The views expressed on this site are purely my own.
Warning: This site occasionally contains profanity.