Artworks Index
Welcome to the Art Gallery Section of Karthik82.com. Drawing has been a hobby of mine for several years now, and I have posted a number of my works here. The list below is sorted in reverse chronological order — newest artworks first (therefore the last item on this page is the RoboCop drawing I did back in 1994!). To view the drawings, you can click on either the title or the thumbnail image pertaining to it. View the pictures, and then post your opinion using the comments feature.
List of Images
A footnote...
Drawing has been a hobby of mine for a long time, therefore there would be quite a variance in the quality of these pieces. A number of the older works are based on movie posters and such already existing materials, whereas the newer ones are original pieces. In any case, this is currently not meant to be a professional portfolio.
In the future, I might offer prints of some of these pieces (if I find an economical way of doing so). If anyone knows how I can work this out, please email me.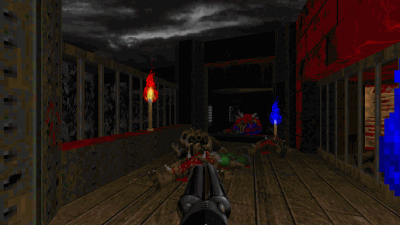 Dark Fate 2 is a singleplayer level for Doom II, replacing MAP01. It's a small-sized hellish level — and there's a walkthrough video as well.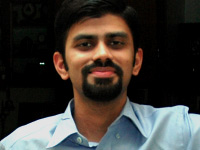 27-year old Taurean (birthday 15-May-82), Assistant Manager - HR at Tata Consultancy Services Ltd in Hyderabad, India. Previously, did Post Graduate Diploma in Management from T A Pai Management Institute (2003-05) and before that, Computer Science Engineering from Sree Nidhi Institute of Science and Technology (1999-2003).
Email: karthik82 -AT- gmail -DOT- com
orkut profile
Facebook profile
YouTube channel
deviantART page
Google Reader Shared Items
Disclaimer: The views expressed on this site are purely my own.
Warning: This site occasionally contains profanity.