One Way Out (Unused Title Art)
Pencil on paper, digital colour · 29 Jan 07
Attention! You are viewing a resized version of this drawing. There is a larger version available, which is of better clarity. Click on the image below to view it.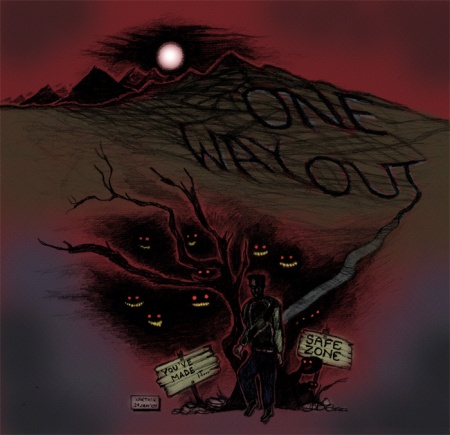 About this drawing
One Way Out is a game that my brother is working on with some of his friends, for their college's annual technical festival. He asked me to do a title screen for it, and I came up with this drawing. There are mountains in the background with several pathways crossing each other — there is only "one way out". The picture shows a guy who has actually made it out... but there are still creatures lurking in the darkness.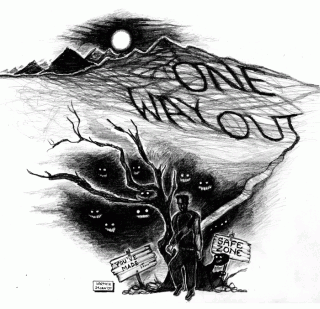 Well, this image didn't really fit in with the tone of the game, so it was not used as a title screen. Eventually I did another drawing for it, and I will put that up later. Anyway, the current drawing was done in pencil and later coloured digitally (pictured above: the uncoloured version). There is some weird usage of perspective (or: lack of it!) on this one. The glowing eyes are inspired by Mike Mignola.
Comments for this Drawing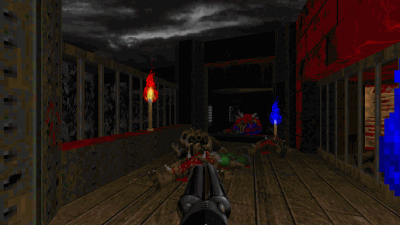 Dark Fate 2 is a singleplayer level for Doom II, replacing MAP01. It's a small-sized hellish level — and there's a walkthrough video as well.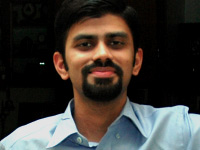 27-year old Taurean (birthday 15-May-82), Assistant Manager - HR at Tata Consultancy Services Ltd in Hyderabad, India. Previously, did Post Graduate Diploma in Management from T A Pai Management Institute (2003-05) and before that, Computer Science Engineering from Sree Nidhi Institute of Science and Technology (1999-2003).
Email: karthik82 -AT- gmail -DOT- com
orkut profile
Facebook profile
YouTube channel
deviantART page
Google Reader Shared Items
Disclaimer: The views expressed on this site are purely my own.
Warning: This site occasionally contains profanity.