The X-Files: The Cigarette Smoking Man
Ballpoint pen on paper · 9 Apr 99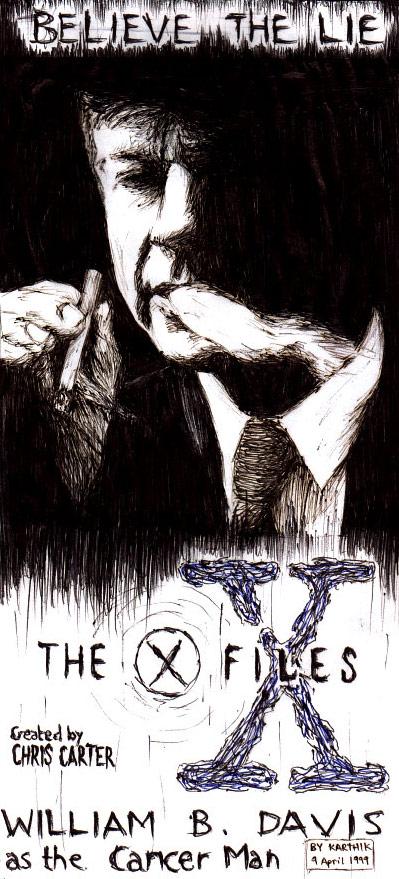 About this drawing
A drawing of The Cigarette Smoking Man from The X-Files. I was quite proud of this drawing, as it was done with a black ballpoint pen (one of those Montex 0.5mm tip pens which were introduced at around that time) and the shading came out very nicely. This particular character was one of the most interesting on the long-running TV series, and is portrayed by actor William B Davis, who, incidentally, is a non-smoker (the cigarettes he smokes on the show are herbal)!
Comments for this Drawing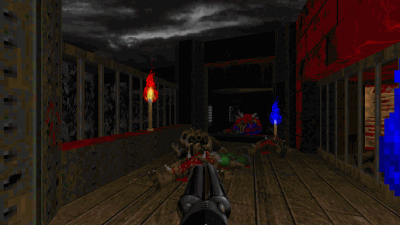 Dark Fate 2 is a singleplayer level for Doom II, replacing MAP01. It's a small-sized hellish level — and there's a walkthrough video as well.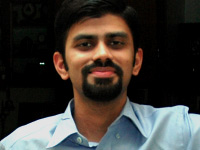 27-year old Taurean (birthday 15-May-82), Assistant Manager - HR at Tata Consultancy Services Ltd in Hyderabad, India. Previously, did Post Graduate Diploma in Management from T A Pai Management Institute (2003-05) and before that, Computer Science Engineering from Sree Nidhi Institute of Science and Technology (1999-2003).
Email: karthik82 -AT- gmail -DOT- com
orkut profile
Facebook profile
YouTube channel
deviantART page
Google Reader Shared Items
Disclaimer: The views expressed on this site are purely my own.
Warning: This site occasionally contains profanity.