Southland Tales
Gel pen on paper, digital colour · 11 Nov 07
Attention! You are viewing a resized version of this drawing. There is a larger version available, which is of better clarity. Click on the image below to view it.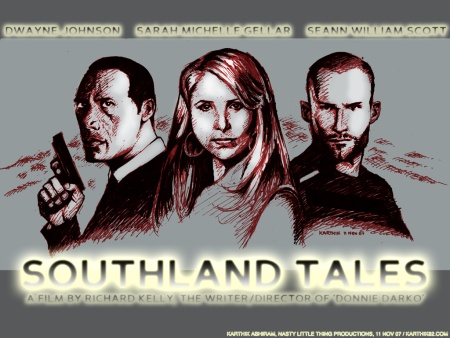 About this drawing
This is the way the world ends. Not with a whimper, but with a bang.
Southland Tales is writer/director Richard Kelly's second film, and one that I am waiting to watch! Kelly's first film was the cult hit Donnie Darko, and that is one of my all-time favourite movies. Southland Tales is set in 2008, where an apocalypse is imminent. The movie's plot (rather, what I've gathered about it till now) is a complex one, but the theatrical trailer for the movie, which was released sometime back, absolutely blew me away. I couldn't understand it of course, but the visuals were great and it seems like the movie will be awesome too. Of course, when this movie premiered at the Cannes Film Festival, it received poor reviews and people walked out, but after Kelly's subsequent re-editing of the film, one hopes it will be better (a few initial reviews I've read so far are describing the movie as a kind of a mess, where Kelly's ambitious story loses the audience in its scope). Regardless of what people say though, one must appreciate the very unique vision of this writer/director, and I'm sure the film will be worth watching for that alone.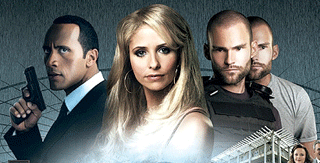 Anyway, in my anticipation for the film, I did a drawing based upon the UK Quad Poster for the film (detail shown above). It has Dwayne Johnson a.k.a. The Rock as "Boxer Santaros", Sarah Michelle Gellar as "Krysta Now" and Seann William Scott as "Ronald/Roland Taverner" (yes, I know, Scott plays twins in the movie, and I've only shown one of them in my drawing). This was done in black and red gel pen directly (so I had to be more careful about mistakes), and a little digital colouring was done after that. I was quite happy with the likenesses, and most happy about the way Sarah Michelle Gellar's face came out here. I've drawn her a few times and I think this is the most successful attempt so far.
The completed drawing is presented in 1024 × 768 resolution, so you can use it as a desktop wallpaper too, if you like.
Comments for this Drawing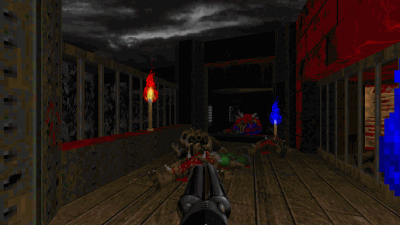 Dark Fate 2 is a singleplayer level for Doom II, replacing MAP01. It's a small-sized hellish level — and there's a walkthrough video as well.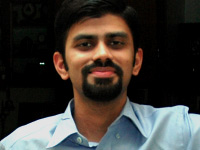 27-year old Taurean (birthday 15-May-82), Assistant Manager - HR at Tata Consultancy Services Ltd in Hyderabad, India. Previously, did Post Graduate Diploma in Management from T A Pai Management Institute (2003-05) and before that, Computer Science Engineering from Sree Nidhi Institute of Science and Technology (1999-2003).
Email: karthik82 -AT- gmail -DOT- com
orkut profile
Facebook profile
YouTube channel
deviantART page
Google Reader Shared Items
Disclaimer: The views expressed on this site are purely my own.
Warning: This site occasionally contains profanity.