Lucky Number Slevin
2006 · Capitol Films/Ascendant Pictures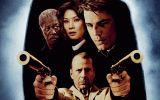 Directing Credits
Paul McGuigan
Writing Credits
Written by Jason Smilovic
Starring
Josh Hartnett, Lucy Liu, Bruce Willis, Morgan Freeman, Sir Ben Kingsley, Stanley Tucci
The Review
Slevin Kelevra (Josh Hartnett) is having a bad case of bad luck — after losing his job and finding out that his girlfriend was cheating on him, he comes into NYC and is soon mugged. The friend he was supposed to meet — a guy called Nick Fisher — is nowhere to be found, so Slevin decides to stay at Nick's apartment. Unfortunately, it seems Nick was deeply in debt to rival gangsters The Boss (Morgan Freeman) and The Rabbi (Ben Kinglsey); and when the gangsters' goons mistake Slevin for Nick, Slevin is deep in trouble, being given orders by both gang bosses. To add to the complication, there is a mysterious assassin called Mr. Goodkat (Bruce Willis) in town with his own agenda, and the police are behind all the characters, wondering what exactly is going on. It seems Slevin's only ally in the whole mess is Lindsey (Lucy Liu), Nick's sweet neighbour.
Lucky Number Slevin, despite its odd-sounding title, is a entertaining crime thriller. It sets up a complex plot with several interesting characters, and throws in lots of funny dialogue and situations to keep the viewer engaged. Add in the requisite twists and an ending that ties everything neatly together, and you have a movie that is sure to please. It doesn't hurt to have a great cast like this either, and the icing on the cake is the style factor that director Paul McGuigan adds to the whole thing. Good stuff.
More Details
Running Time: 109 minutes | Country: US | Genre: Crime
Ratings Info
I rate all movies or game add-ons on a scale of 1 to 10 points. 1 is the lowest score, 6 is barely above average, 8 is good, and 10 is excellent (this score doesn't indicate something that is perfect in every way — it just means that I enjoyed it a lot). You'll find that I tend to give ratings of 8 and above often (that's only because I enjoy whatever I'm reviewing!). Reviews are updated as felt necessary. Of course, everything said in these reviews is my humble opinion only.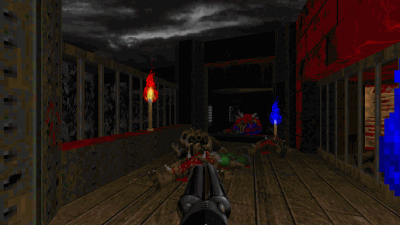 Dark Fate 2 is a singleplayer level for Doom II, replacing MAP01. It's a small-sized hellish level — and there's a walkthrough video as well.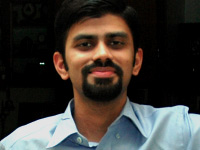 27-year old Taurean (birthday 15-May-82), Assistant Manager - HR at Tata Consultancy Services Ltd in Hyderabad, India. Previously, did Post Graduate Diploma in Management from T A Pai Management Institute (2003-05) and before that, Computer Science Engineering from Sree Nidhi Institute of Science and Technology (1999-2003).
Email: karthik82 -AT- gmail -DOT- com
orkut profile
Facebook profile
YouTube channel
deviantART page
Google Reader Shared Items
Disclaimer: The views expressed on this site are purely my own.
Warning: This site occasionally contains profanity.