Karam
2005 · Baweja Movies Pvt Ltd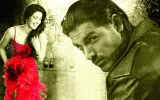 Directing Credits
Sanjay F Gupta
Writing Credits
Story & Screenplay by Suparn Verma
Starring
John Abraham, Priyanka Chopra, Bharat Dabholkar, Shiney Ahuja
The Review
John (John Abraham) is a professional assassin working for Captain (Bharat Dabholkar). When a hit goes horribly wrong, John wants to quit the business and get away with his wife Shalini (Priyanka Chopra). Captain, however, wants John to eliminate a rival gangster and four of his allies before letting him go — and when Captain suspects that John is not going to go through with this, he kidnaps Shalini. Of course, it is up to John to save Shalini and work a way out of this situation.
Quite a decent thriller, this one — the storyline may not be all that special, but things are kept interesting. The movie has some stylish visuals, and even throws in an animation sequence towards the beginning. On the negative side though, some of the acting wasn't too convincing, and the portrayal of the villain was a bit too cartoonish. Anyway, overall I thought it was a good effort and would recommend a watch.
Other Notes
I watched the VCD version of this from Indus Video. It's presented in letterboxed widescreen and the picture and sound quality are good.
More Details
Running Time: 117 minutes | Country: India | Genre: Action/Thriller
Ratings Info
I rate all movies or game add-ons on a scale of 1 to 10 points. 1 is the lowest score, 6 is barely above average, 8 is good, and 10 is excellent (this score doesn't indicate something that is perfect in every way — it just means that I enjoyed it a lot). You'll find that I tend to give ratings of 8 and above often (that's only because I enjoy whatever I'm reviewing!). Reviews are updated as felt necessary. Of course, everything said in these reviews is my humble opinion only.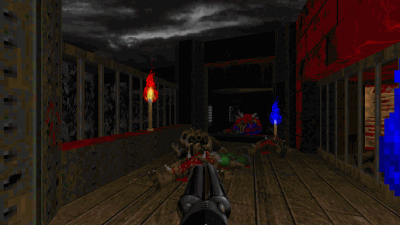 Dark Fate 2 is a singleplayer level for Doom II, replacing MAP01. It's a small-sized hellish level — and there's a walkthrough video as well.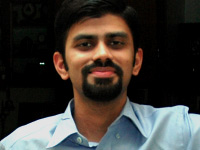 27-year old Taurean (birthday 15-May-82), Assistant Manager - HR at Tata Consultancy Services Ltd in Hyderabad, India. Previously, did Post Graduate Diploma in Management from T A Pai Management Institute (2003-05) and before that, Computer Science Engineering from Sree Nidhi Institute of Science and Technology (1999-2003).
Email: karthik82 -AT- gmail -DOT- com
orkut profile
Facebook profile
YouTube channel
deviantART page
Google Reader Shared Items
Disclaimer: The views expressed on this site are purely my own.
Warning: This site occasionally contains profanity.