Crank
2006 · Lionsgate/Lakeshore Entertainment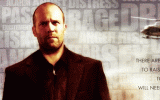 Directing Credits
Mark Neveldine, Brian Taylor
Writing Credits
Written by Mark Neveldine, Brian Taylor
Starring
Jason Statham, Amy Smart, Jose Pablo Cantillo, Efren Ramirez, Dwight Yoakam
The Review
Chev Chelios (Jason Statham) is a hitman who wakes up one day to find that he's been poisoned by gangster Verona (Jose Pablo Cantillo). Verona has injected him with an "asian cocktail", which is going to cause his heart to stop in less than an hour. That is, unless Chev can keep his adrenaline level high enough to counteract the poison; find Verona, and exact his revenge!
Crank is a movie that doesn't waste any time. The plot is established within the first few minutes of the movie, and from there on, the directors just take the concept and run with it — they've explored possibly every way of keeping one's adrenaline level high! The filmmakers throw in every trick in the book when it comes to presentation as well — utilising splitscreens, variations in speed, extremely tight editing — to inject the whole thing with an extreme amount of energy. To me, it felt like watching an 80-minute music video. It's all to good effect, as this is a very entertaining movie, featuring a good performance by Jason Statham, some great action scenes and some very funny moments. Of course, none of it is to be taken seriously. The movie has a great soundtrack too.
Other Notes
I was surprised to spot Chester Bennington from the band Linkin Park in one scene — he's the one who tells Chev that nasal spray contains epinephrine! He's credited as "Pharmacy Stoner".
The credits refer to the directors as "Neveldine/Taylor" only.
More Details
Running Time: 84 minutes | Country: US | Genre: Action/Thriller
Ratings Info
I rate all movies or game add-ons on a scale of 1 to 10 points. 1 is the lowest score, 6 is barely above average, 8 is good, and 10 is excellent (this score doesn't indicate something that is perfect in every way — it just means that I enjoyed it a lot). You'll find that I tend to give ratings of 8 and above often (that's only because I enjoy whatever I'm reviewing!). Reviews are updated as felt necessary. Of course, everything said in these reviews is my humble opinion only.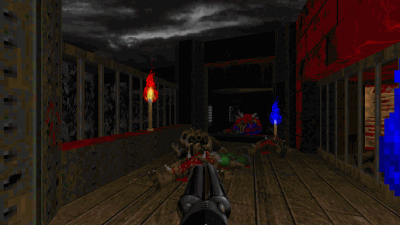 Dark Fate 2 is a singleplayer level for Doom II, replacing MAP01. It's a small-sized hellish level — and there's a walkthrough video as well.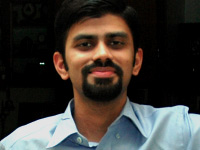 27-year old Taurean (birthday 15-May-82), Assistant Manager - HR at Tata Consultancy Services Ltd in Hyderabad, India. Previously, did Post Graduate Diploma in Management from T A Pai Management Institute (2003-05) and before that, Computer Science Engineering from Sree Nidhi Institute of Science and Technology (1999-2003).
Email: karthik82 -AT- gmail -DOT- com
orkut profile
Facebook profile
YouTube channel
deviantART page
Google Reader Shared Items
Disclaimer: The views expressed on this site are purely my own.
Warning: This site occasionally contains profanity.