Cape Fear
1991 · Universal Pictures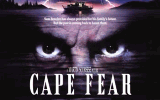 Directing Credits
Martin Scorsese
Writing Credits
Screenplay by Wesley Strick; Based on the 1962 screenplay by James R Webb, and the novel by John D MacDonald
Starring
Robert De Niro, Nick Nolte, Jessica Lange, Juliette Lewis, Joe Don Baker
The Review
Fourteen years ago, Max Cady (Robert De Niro) was on trial for the rape of a 16-year old girl. His lawyer, Sam Bowden (Nick Nolte) suppressed a piece of evidence that might have got him acquitted — and as a result, Max endured torturous long years in prison. But he educated himself while in jail, and prepared himself for his eventual revenge. Upon his release, Max immediately seeks out Bowden, and starts menacing his family — him, his wife Leigh (Jessica Lange) and daughter Danielle (Juliette Lewis). A twisted series of mind games ensue, with the psychotic Max determined to teach Sam "what loss means".
The current film is a remake of a 1962 thriller of the same name. It features excellent acting from De Niro and Lewis (both were Oscar-nominated), and is efficiently directed by Martin Scorsese. There is a level of intensity maintained throughout, and certain scenes seem like they could be out of a slasher movie. The mood is heightened by Bernard Herrmann's effective music (here rearranged by Elmer Bernstein), and the movie is punctuated by some scenes of strong violence.
The film probably does not compare to Scorsese's other classics, but is still an effective one.
Other Notes
The movie was a commercial hit and I remember video boxes of this prominently being displayed in rental libraries in Hyderabad, in the early 90s. It has taken me around 14 years to get around to watching this movie!
More Details
Running Time: 128 minutes | Country: US | Genre: Thriller
Ratings Info
I rate all movies or game add-ons on a scale of 1 to 10 points. 1 is the lowest score, 6 is barely above average, 8 is good, and 10 is excellent (this score doesn't indicate something that is perfect in every way — it just means that I enjoyed it a lot). You'll find that I tend to give ratings of 8 and above often (that's only because I enjoy whatever I'm reviewing!). Reviews are updated as felt necessary. Of course, everything said in these reviews is my humble opinion only.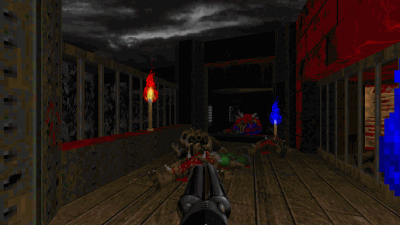 Dark Fate 2 is a singleplayer level for Doom II, replacing MAP01. It's a small-sized hellish level — and there's a walkthrough video as well.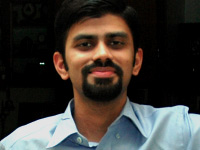 27-year old Taurean (birthday 15-May-82), Assistant Manager - HR at Tata Consultancy Services Ltd in Hyderabad, India. Previously, did Post Graduate Diploma in Management from T A Pai Management Institute (2003-05) and before that, Computer Science Engineering from Sree Nidhi Institute of Science and Technology (1999-2003).
Email: karthik82 -AT- gmail -DOT- com
orkut profile
Facebook profile
YouTube channel
deviantART page
Google Reader Shared Items
Disclaimer: The views expressed on this site are purely my own.
Warning: This site occasionally contains profanity.