Have a look at this —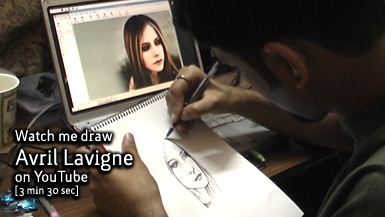 Yes, you can click the image above, or this link, to watch my latest Speed Drawing video on YouTube. This is a drawing of Avril Lavigne, done in ballpoint pen. The actual drawing took me around 20 minutes to do, but I sped up the footage so that the video runs three and a half minutes. Just enough so that I could use one of my favourite Avril Lavigne songs, "Get Over It", as the music for the video.
Here is the actual drawing (you can click it for a larger version) —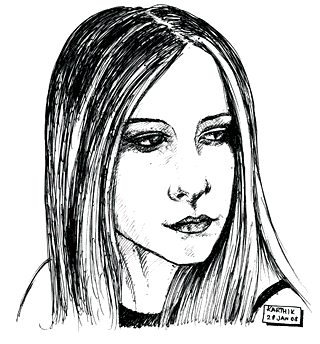 This drawing was done last weekend, and was a suggestion from Varun. I actually did one more drawing before that one too —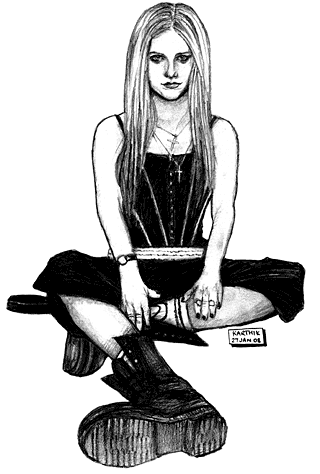 That one was done in pencil, and took about an hour and a half to do. I actually filmed footage of myself drawing that, but didn't edit it into a video so far. That's simply because there's lots of footage and I was too lazy to edit it. Maybe I will do it sometime later.
Anyway, enjoy watching the video I posted, and leave your comments (on the drawings as well). I haven't added these to my Gallery yet. I thought I'd colour them sometime later and put those versions up.