I added a couple of drawings to the site —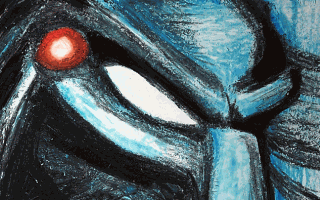 The first is a colour drawing of the Predator from Aliens vs Predator: Requiem, and this was done with oil pastels. Click on the image above, or here, to view the full drawing. This one was photographed by Varun for uploading to the site.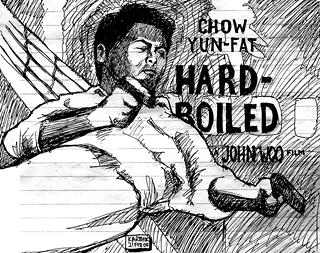 Some days back there was a meeting at 3 PM and I'd finished lunch a half hour before that, so I drew the above picture. It's an image of Chow Yun-Fat from the John Woo movie Hard-Boiled. You can click that to see a larger version.