Prologue...
I decided to do another comic story for the New Year Card this time. Took a lot of time to do this though, as many effects were added digitally in post-processing (I'll post this drawing on my art gallery soon, with all the behind-the-scenes information) — so that's why I'm a bit late in uploading this!

Anyway, hope you enjoy the story. Please note that the image below is rather big in filesize (around 600 KB), so you'll have to wait a bit for it to load.
and now, the comic...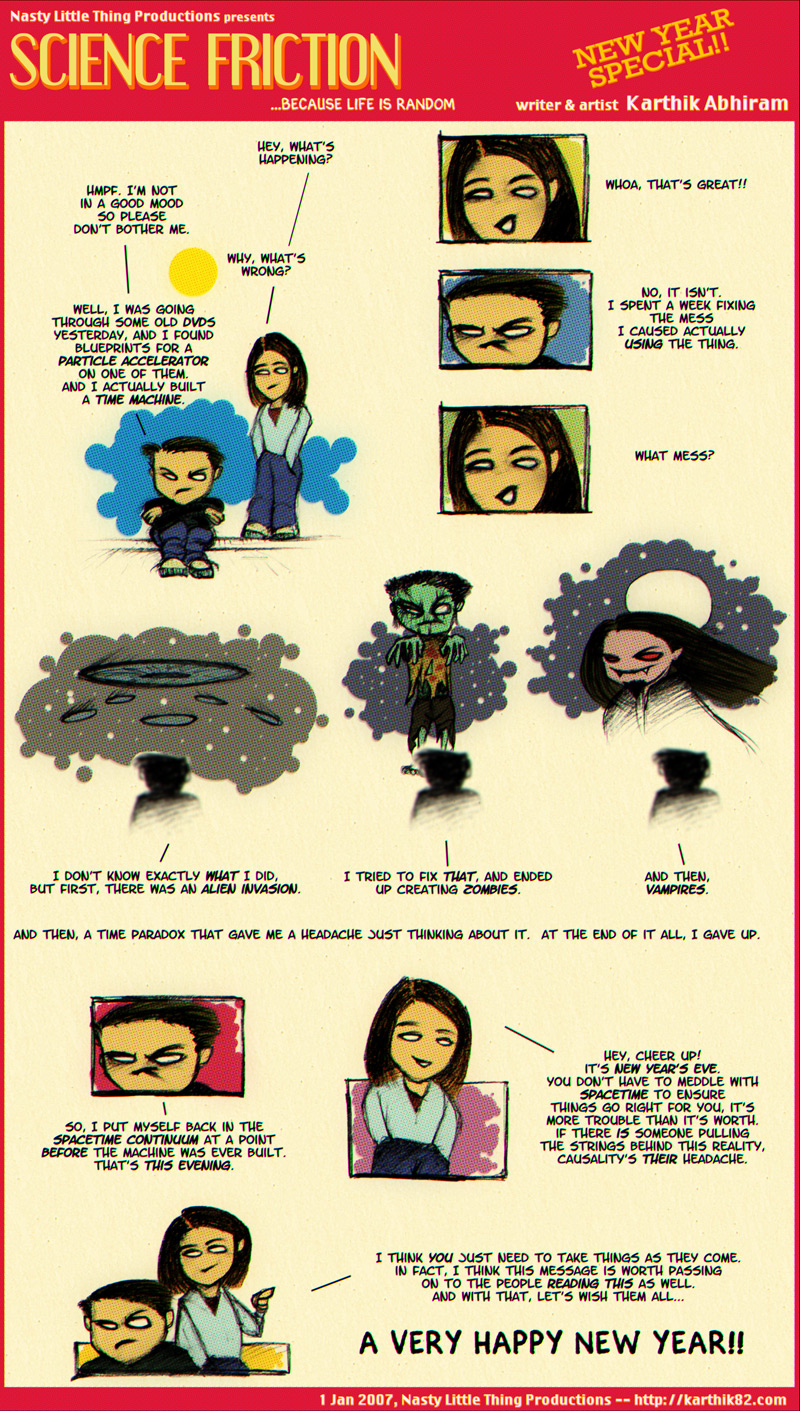 Happy New Year...
to Family and Friends...

to my Parents and my brother Varun,
to all my Friends, Colleagues, old and new —
to everyone at TCS and TAPMI,
to everyone who has visited (and visits) my site...

and to everyone in the Doom Community...
Hope all of you have a terrific 2007!
-- Karthik, 1 January 2007
The music in the background is a MIDI version of
Hung Up by Madonna.