About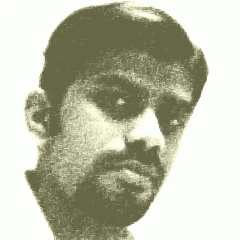 Karthik Abhiram
Taurean · dob 15 May 1982 · ISTJ
2010 till date: Assistant Manager - HR at Tata Consultancy Services Hyderabad
2005-2010: HR Executive
[2005-07: Chennai, 2007: Hyderabad at Client Location]
2003-2005: Post-Graduate Diploma in Management (spl. Human Resources) from T A Pai Management Institute (TAPMI)
1999-2003: Computer Science Engineering, Sree Nidhi Institute of Science and Technology
Karthik82.com
coding (PHP / MySQL) · design · content: everything is copyright 1994 to present — Karthik Abhiram.
powered by "NastyChunks" and lots of tea
I'm proud to say that I built everything on this site from the ground up — from an empty DocumentRoot with no files and an empty database with no tables, to the site in its present state! Why write everything from scratch when there are already so many CMS's available? Because I can, because this is a labour of love, and besides, I learnt a lot more this way.
Interests & Favourites
Movies: Pulp Fiction, Fight Club, Reservoir Dogs, The Usual Suspects, Blade Runner, Donnie Darko
[ Genres: sf, cyberpunk, horror, mystery, thriller; Directors: David Fincher, John Woo, Quentin Tarantino, Robert Rodriguez ]
Books: Watchmen, Hellboy, V for Vendetta, Preacher, Hellblazer, Sin City, The Hitchhiker's Guide to the Galaxy
[ Genres: sf, comedy, comics; Authors: Douglas Adams, Alan Moore, Michael Crichton ]
Music: Linkin Park, Nine Inch Nails, Tool, A Perfect Circle
[ Genres: various, 80s pop, soundtrack ]
Games (other than Doom): Blood, Quake, Quake II, Jazz Jackrabbit 2, Duke Nukem 3-D
[ Genres: fps, pre-1997 games ]
Links
Varun, my brother: site · blog · photo gallery
my orkut profile · JoBlo · Arrow · Doomworld · Slashdot · kotogoto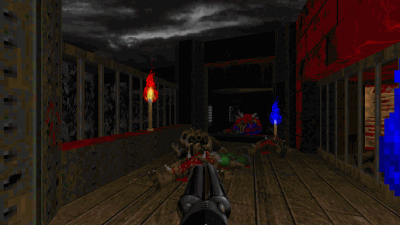 Dark Fate 2 is a singleplayer level for Doom II, replacing MAP01. It's a small-sized hellish level — and there's a walkthrough video as well.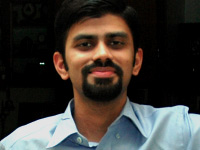 27-year old Taurean (birthday 15-May-82), Assistant Manager - HR at Tata Consultancy Services Ltd in Hyderabad, India. Previously, did Post Graduate Diploma in Management from T A Pai Management Institute (2003-05) and before that, Computer Science Engineering from Sree Nidhi Institute of Science and Technology (1999-2003).
Email: karthik82 -AT- gmail -DOT- com
orkut profile
Facebook profile
YouTube channel
deviantART page
Google Reader Shared Items
Disclaimer: The views expressed on this site are purely my own.
Warning: This site occasionally contains profanity.