Dark Fate 2
Replaces: Doom II, MAP01
File Size: 307 KB
[Requires limit-removing port]
» Download from Karthik82.com «
If you're having problems accessing that link, try this one at FileFront.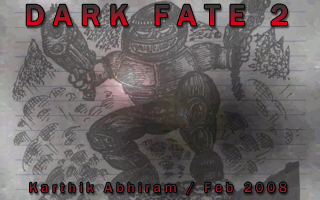 Dark Fate 2 is a sequel to my 2003 map Dark Fate, and is done in a similar hellish style. It began as a small speedmap last year, that I never got around to finishing. However I picked it up in early 2008 and worked on it over a couple of weekends, and made it look nice. Due to lack of a better title, I named it Dark Fate 2.
Description and Screenshots [now in glorious widescreen!]
This is a very small and linear map. The map will take you on a circular path, with more of the level opening up as you play. Finally, jump outside, get the yellow key and exit.
Have a look at some screenshots below. The level also supports deathmatch play (though that hasn't been tested extensively) and should be fun, so try it out. There are a few music and graphical replacements, and a couple of extras are provided in the ZIP file as well.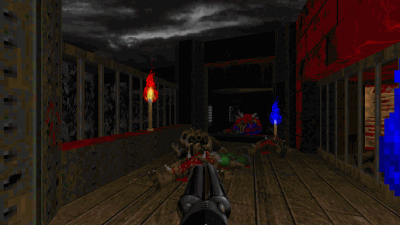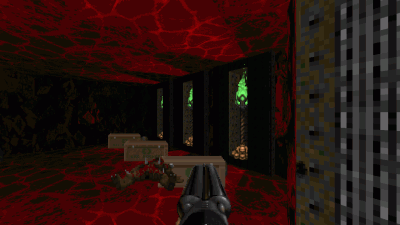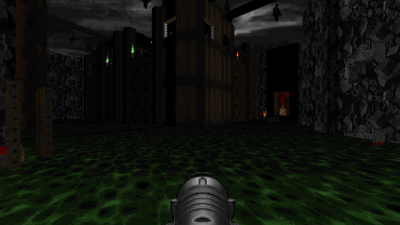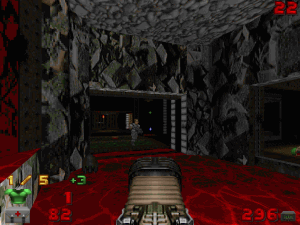 Commentary Video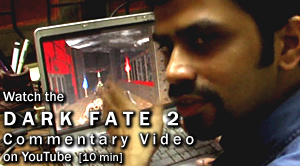 There is a ten-minute video available where I play through Dark Fate 2 on Skill 3 on my laptop. This video also has a commentary on the level by me, and if you are interested in watching it, you may do so here (hosted at YouTube). This is more for non-Doomers (as this is a very small level, a player doesn't really need a walkthrough!), but others may be interested in watching too. Varun helped me set up the camera initially. It's a slightly weird angle but that was the best way to get both the screen and myself into the frame! I have a higher resolution (640 × 360) MPEG file of this, but that's 140 MB in size. Any suggestions on how to make it available are welcome.
Credits
Main level music: "The City Streets" by Robert Prince, from Duke Nukem 3-D
Title music: "Mortal Kombat: Game Over" sequenced by ZeroBeats
Intermission music: "Still Alive" by Jonathan Coulton, from Portal, sequencer unknown (downloaded from vgmusic.com)
Titlepic, Credits, Help, Intermission pic: Made by me, based on a drawing of mine
"DVD" Extras (doesn't everyone love those?)
The help screen, showing the URL to the commentary video
The drawing that was used for making the title screen
Comments for this Doom WAD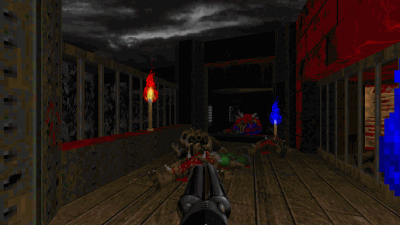 Dark Fate 2 is a singleplayer level for Doom II, replacing MAP01. It's a small-sized hellish level — and there's a walkthrough video as well.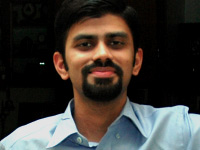 27-year old Taurean (birthday 15-May-82), Assistant Manager - HR at Tata Consultancy Services Ltd in Hyderabad, India. Previously, did Post Graduate Diploma in Management from T A Pai Management Institute (2003-05) and before that, Computer Science Engineering from Sree Nidhi Institute of Science and Technology (1999-2003).
Email: karthik82 -AT- gmail -DOT- com
orkut profile
Facebook profile
YouTube channel
deviantART page
Google Reader Shared Items
Disclaimer: The views expressed on this site are purely my own.
Warning: This site occasionally contains profanity.