Crash Test Zombie
Pencil and ink on paper, digital colour · 11 Feb 07
Attention! You are viewing a resized version of this drawing. There is a larger version available, which is of better clarity. Click on the image below to view it.
About this drawing
The topic of the week at Illustration Friday is Crash, and this is my take on it. The idea originally was to show a car crash and a man emerging from it — and another man closer to the viewer, with a gun in his hand. When I was drawing thumbnail sketches for this I decided to make the guy emerging from the car into a zombie or monster instead. After drawing the car crash and the zombie, I decided to do away with the man with the gun.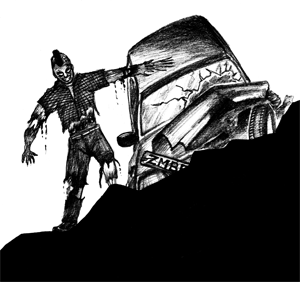 What you have here is a "Crash Test Zombie" — it is just like a Crash Test Dummy, and you can't kill it because it's already dead! The Travis Bickle hairdo and the ZMBE licence plate were added on as afterthoughts. The drawing was done in pencil mostly, except for the black area, which was done in marker. Colouring was done in Photoshop, and you can see the uncoloured version above.
Comments for this Drawing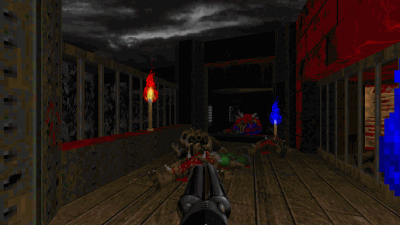 Dark Fate 2 is a singleplayer level for Doom II, replacing MAP01. It's a small-sized hellish level — and there's a walkthrough video as well.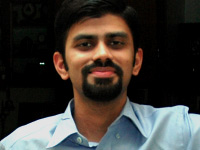 27-year old Taurean (birthday 15-May-82), Assistant Manager - HR at Tata Consultancy Services Ltd in Hyderabad, India. Previously, did Post Graduate Diploma in Management from T A Pai Management Institute (2003-05) and before that, Computer Science Engineering from Sree Nidhi Institute of Science and Technology (1999-2003).
Email: karthik82 -AT- gmail -DOT- com
orkut profile
Facebook profile
YouTube channel
deviantART page
Google Reader Shared Items
Disclaimer: The views expressed on this site are purely my own.
Warning: This site occasionally contains profanity.