Grindhouse — Two Against the World
Pen on paper · 21 Oct 07
Attention! You are viewing a resized version of this drawing. There is a larger version available, which is of better clarity. Click on the image below to view it.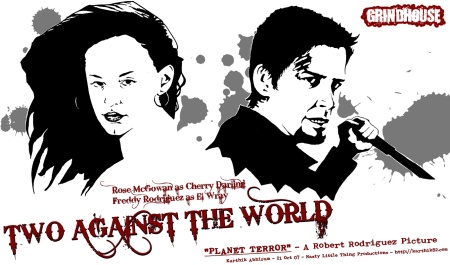 About this drawing
I'd bought a new sketchbook this weekend, and along with it, some black sketch pens, a black gel pen and a correction fluid pen. Thought I would use all of that equipment, and the result was four drawings of characters from the Robert Rodriguez/Quentin Tarantino project, Grindhouse. I have written about this movie before, but here, it suffices to say that the aim of the directors was to recreate the experience of going to a run-down theatre and watching two sensationalistic, exploitation films back-to-back. Hence, they made two such "grindhouse" movies, Rodriguez's segment being called Planet Terror and Tarantino's segment being called Death Proof. These were even shown with fake trailers in between. I love both movies, and though the project flopped on theatrical release, I hope they'll find due success on DVD release.
I did four faces of people from the two movies. First is Rose McGowan as "Cherry Darling" from Planet Terror, then Kurt Russell as "Stuntman Mike" from Death Proof, Freddy Rodriguez as "El Wray" and Marley Shelton as "Dakota Block", both again from Planet Terror. I wanted to try a different style of drawing for these pictures. They're all done in what might be called a chiaroscuro style, using just solid blacks and whites (no shading). The reduced details in the pictures meant that I could draw them faster (I don't think it took more than 30 minutes to do one of these faces). Rough outlines were done in pencil and then inked over with the gel and sketch pens. The scanned versions were edited in Photoshop to enhance the black and white look. Normally, I'd have used the Curves tool to darken the blacks and whiten the whites, but Varun showed me one effect called "Stamp" that got the look I wanted in just one step. So I applied this effect to all the drawings.
While producing the final versions of the pictures to upload to the site, I decided that the Cherry and El Wray drawings would work better if they were part of one picture (that way, I could call it "Two Against the World" like in the movie). So there are three final images which you can look at: Marley Shelton as Dakota Block, Kurt Russell as Stuntman Mike and Cherry and El Wray — Two Against the World.
I've also noticed that these pages show up as results for searches of "grindhouse font". The "Grindhouse" font used in these drawings is this one: Living Hell by Christopher Hansen.
Comments for this Drawing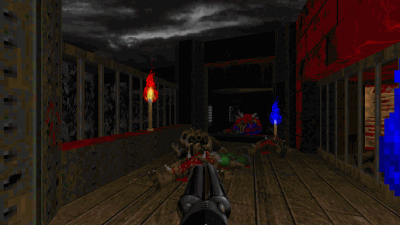 Dark Fate 2 is a singleplayer level for Doom II, replacing MAP01. It's a small-sized hellish level — and there's a walkthrough video as well.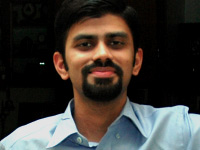 27-year old Taurean (birthday 15-May-82), Assistant Manager - HR at Tata Consultancy Services Ltd in Hyderabad, India. Previously, did Post Graduate Diploma in Management from T A Pai Management Institute (2003-05) and before that, Computer Science Engineering from Sree Nidhi Institute of Science and Technology (1999-2003).
Email: karthik82 -AT- gmail -DOT- com
orkut profile
Facebook profile
YouTube channel
deviantART page
Google Reader Shared Items
Disclaimer: The views expressed on this site are purely my own.
Warning: This site occasionally contains profanity.