Predator
1987 · Twentieth Century Fox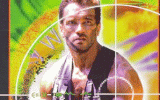 Directing Credits
John McTiernan
Writing Credits
Written by Jim Thomas & John Thomas
Starring
Arnold Schwarzenegger, Carl Weathers, Jesse Ventura, Shane Black, Sonny Landham, Elpidia Carrillo, Bill Duke, Richard Chaves, Kevin Peter Hall, R.G. Armstrong
The Review
This is a movie I must have watched more than FIFTY times, I know most of the dialogue by heart! One of Arnold Schwarzenegger's best movies. Predator is a terrific action/science fiction film. Major Alan 'Dutch' Schaefer (Schwarzenegger) and his team of commandos go into a thick Latin American jungle along with Dillon (Carl Weathers). They soon exterminate an enemy camp there. But on their way back, something starts hunting them and killing them off one by one - an intelligent, humanoid predator from another planet - attracted to hot climates and good sport. Of course there is not much more plot than this in the movie, but it's always tense (what an atmosphere - and there's GREAT music by Alan Silvestri to support that), with fantastic visual effects by Stan Winston. I liked the character of the alien too, because it's different from the normal aliens as portrayed in other movies. This creature is here on Earth for a good day's hunt! If you haven't seen this already, don't miss it - it's one of my favourite movies.
More Details
Running Time: 107 minutes | Country: US | Genre: Action/Science Fiction
Ratings Info
I rate all movies or game add-ons on a scale of 1 to 10 points. 1 is the lowest score, 6 is barely above average, 8 is good, and 10 is excellent (this score doesn't indicate something that is perfect in every way — it just means that I enjoyed it a lot). You'll find that I tend to give ratings of 8 and above often (that's only because I enjoy whatever I'm reviewing!). Reviews are updated as felt necessary. Of course, everything said in these reviews is my humble opinion only.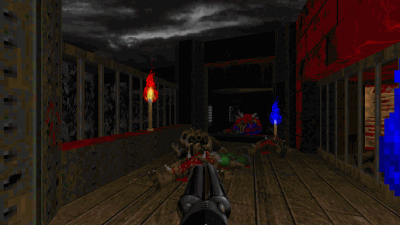 Dark Fate 2 is a singleplayer level for Doom II, replacing MAP01. It's a small-sized hellish level — and there's a walkthrough video as well.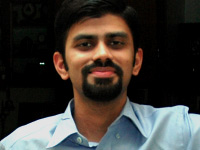 27-year old Taurean (birthday 15-May-82), Assistant Manager - HR at Tata Consultancy Services Ltd in Hyderabad, India. Previously, did Post Graduate Diploma in Management from T A Pai Management Institute (2003-05) and before that, Computer Science Engineering from Sree Nidhi Institute of Science and Technology (1999-2003).
Email: karthik82 -AT- gmail -DOT- com
orkut profile
Facebook profile
YouTube channel
deviantART page
Google Reader Shared Items
Disclaimer: The views expressed on this site are purely my own.
Warning: This site occasionally contains profanity.