Frighteners, The
1996 · Universal Pictures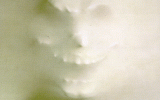 Directing Credits
Peter Jackson
Writing Credits
Written by Fran Walsh & Peter Jackson
Starring
Michael J. Fox, Trini Alvarado, Peter Dobson, Jake Busey, Jeffrey Combs, Dee Wallace Stone
The Review
Frank Bannister (Michael J. Fox) has the ability to see and interact with ghosts, ever since an accident years ago, which "altered his perceptions". Now he makes his living in the town of Fairwater as a "psychic investigator" - he gets a few of his ghostly friends (Stuart, Cyrus and The Judge) to go to a house, levitate a few beds, make objects fly about, and in general cause chaos. He then steps in later and pretends to "clear" the paranormal activity.
When Frank goes to exorcise the house of Ray and Lucy Lynskey (Peter Dobson and Trini Alvarado), he sees a number glowing on Ray's head. He dismisses this as a prank his friends thought up, but later realises there's much more to it when he sees Ray's ghost running in the streets, totally confused as to why he's dead. Frank witnesses more of these occurrences, and it soon becomes apparent that there's something very evil involved in these murders, in which "Death" itself squeezes the life out of its victims. A weirdo FBI agent, Milton Dammers (Jeffrey Combs, who's terrific) is after Frank, because he believes Frank is responsible for the murders that have taken place in Fairwater. Frank also realises that Lucy may be the next victim, so he tries to protect her and find out just who the "Grim Reaper" spirit is.
The Frighteners is in my opinion a very underrated film. It didn't get a very big release in theatres here (probably not in other countries as well), but it's an excellent movie. It's more of a comedy in the beginning - but turns into a frightening horror movie later on, always entertaining throughout. The effects are terrific, and the camerawork is brilliant, especially in the scenes where Frank is following the evil Reaper ghost in a car. I thought Danny Elfman's music was absolutely terrific, and I also liked the song during the end credits ("Don't Fear The Reaper" by The Mutton Birds).
Other Notes
I saw a really strange version of this movie on AXN Action TV on 9th September 2000, at a running time of just 87 minutes!! One scene, in which Cyrus and Stuart (the ghosts) cause chaos at a house (the scene with the babies) was missing, and the credits went by VERY fast (like the print of 12 Monkeys that they showed on 28 October 2000).
More Details
Running Time: 108 minutes | Country: US/New Zealand | Genre: Horror/Comedy
Ratings Info
I rate all movies or game add-ons on a scale of 1 to 10 points. 1 is the lowest score, 6 is barely above average, 8 is good, and 10 is excellent (this score doesn't indicate something that is perfect in every way — it just means that I enjoyed it a lot). You'll find that I tend to give ratings of 8 and above often (that's only because I enjoy whatever I'm reviewing!). Reviews are updated as felt necessary. Of course, everything said in these reviews is my humble opinion only.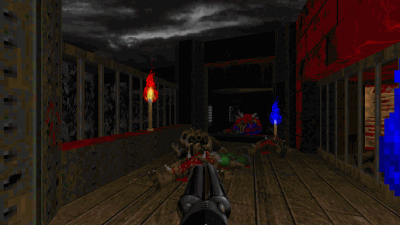 Dark Fate 2 is a singleplayer level for Doom II, replacing MAP01. It's a small-sized hellish level — and there's a walkthrough video as well.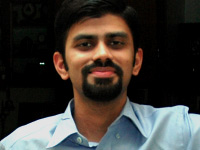 27-year old Taurean (birthday 15-May-82), Assistant Manager - HR at Tata Consultancy Services Ltd in Hyderabad, India. Previously, did Post Graduate Diploma in Management from T A Pai Management Institute (2003-05) and before that, Computer Science Engineering from Sree Nidhi Institute of Science and Technology (1999-2003).
Email: karthik82 -AT- gmail -DOT- com
orkut profile
Facebook profile
YouTube channel
deviantART page
Google Reader Shared Items
Disclaimer: The views expressed on this site are purely my own.
Warning: This site occasionally contains profanity.